Improper disposal of IT computer equipment can expose a company to a variety of risks. The ITMASS Disposal service is designed to help companies avoid the risks and liabilities associated with the improper handling of sensitive data stored on computers, and prevent identity theft. ITMASS can efficiently coordinate the safe disposal of your pc's, laptops, phone systems, networking computer equipment, mainframe and mid-range computer equipment, printers and monitors as well as ensure that your confidential data is destroyed and documented for your auditing purposes. ITMASS will purchase this computer equipment from you, turning your unwanted assets into profits for your company. Let ITMASS help you with your next computer recycling project.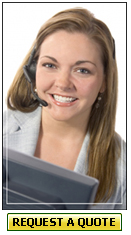 Our Services Include:
Packaging and removal of your IT computer equipment directly from your office.

Transport your computer equipment to a certified electronic recyclers which adheres to state and federal environmental laws for computer recycling and data removal.

Thoroughly remove / destroy all stored data from hard disks to ensure protection against software licensing infringement and loss of sensitive information.

Provide a certified report listed by hardware serial number that will detail the services performed and confirmation of software removal.
In today's world, companies can't take chances with their used assets. Let ITMASS assist you with this critical computer recycling service. Click here to request a quote or call us to speak to one of our trained specialists. We look forward to helping you.
---

ITMASS Offerings:
IT Moving Services: Move IT and electronics the right way with our Custom Moving and Trucking Options, Computers and Electronics Shipping, Industrial and Corporate Relocation Services, Full Domestic and International Equipment Shipping Service, Air Ride Trucking Equipment, Packaging options including Packing and Crating, Bubble Wrap and Blanket Wrap, Custom Transportation Logistics Delivery Options include Same Day, Overnight and Economy Shipping Service, Free Freight Company Quotes and Freight Quote Options, Asset Tracking, Full Logistics Moving Company Services, Shipping Insurance options. Move IT today with ITMASS.
IT Storage Services: Over 120 Nationwide warehouse and storage facilities for Computer Equipment and Electronics, Multiple Warehousing and Storage Solutions, Equipment Packaging options including custom Packing and Crating , Storage moving, Nationwide Storage facilities staging management, Consolidation Center Services, Long Term Storage, Short Term Storage, Container Options, Multiple Pickup and Trucking Options, Redelivery Options for IT equipment and Computers, Packing and Crating, Warehouse Security, Warehouse to warehouse logistics moving, Free storage quotes.
IT Recycling / Disposal Services: Computer Disposal, Recycling, Asset tracking, Used Computer Resale, Used Equipment Resale, Used Heavy Equipment Resale, Container and Container Packing Options, Used Medical Equipment Resale, Used Printing Equipment Resale, Computer Recycling including Used Computers & Used Computer Parts, Multiple Pickup and Trucking Options, Logistic management, Asset Liquidation Services, Computer Monitor Disposal, Computer Recycling Data Wipe Services, Free Disposal Quotes.